London
CNN
 — 

French startup Mistral AI didn't have a working product when it raised €105 million ($118 million) in one of Europe's largest-ever seed rounds last month. But Antoine Moyroud, a partner at Lightspeed Venture Partners, one of the biggest backers of the fledgling firm, wasn't fazed.
"It may seem like a very big number," he told CNN, but the company has big, global ambitions and needs a lot of expensive computing power to see that through, he said.
The blowout deal is just one example of the feverish excitement surrounding the potential of "generative" artificial intelligence — which can create original text, images and other content in response to prompts from users — to generate whopping returns for investors.
But some investors and people in the industry are worried the funding frenzy is turning into a bubble, with money thrown at companies that have neither earnings nor an innovative product nor the right expertise.
Emad Mostaque, founder and chief executive of Stability AI, a generative AI firm that also counts California-based Lightspeed among its funders, expects the current wave of investment in AI companies to create "the biggest bubble of all time."
"I call it the 'dot-ai' bubble, and it hasn't even started yet," Mostaque said recently, referring to the "dot-com" bubble of the late 1990s, when speculative bets on nascent internet companies ultimately resulted in big losses for many investors.
The investment into Mistral AI is just one of many this year by venture capitalists jostling for a seat aboard the AI rocketship. In the first six months of 2023, they plowed $15.2 billion into generative AI companies globally, according to Pitchbook data.
The bulk of this sum comes from Microsoft

(MSFT)'s $10 billion investment, announced in January, in OpenAI, the developer of popular generative AI chatbot ChatGPT.
But even excluding Microsoft's bumper deal, the value of VC investments in generative AI was up by almost 58% compared with the same period in 2022.
The release of ChatGPT to the public in November was the catalyst for the current buzz, according to Moyroud at Lightspeed. He has seen an increasing number of founders mention generative AI in their pitches for funding — but he takes some of those pitches with a pinch of salt.
"We've [seen] some people that haven't necessarily spent a lot of time in the industry and are adding — if you could say so — a bit of generative AI sparkle" to their pitches, Moyroud said, noting that it takes time to tease out the "substance" behind some founders' claims.
He doesn't include Mistral AI in that group. Moyroud's venture capital firm — which he would only say contributed a "significant portion" to the startup's €105 million haul — was paying a premium for the three founders' "unmatched" experience: Previously, they all worked with a type of generative AI called a "large language model;" two of them at Meta, Facebook's parent company, and one at Google's DeepMind.
"There's only a subset of maybe 80 to 100 people in the world who have had the experience training large language models… [and] at scale," Moyroud noted.
It's not just big-money private investors hoping to cash in on the AI boom: Flows into the world's top five AI-focused exchange-traded funds have ballooned by an average of 35% since the start of the year. And, after a bruising 2022, stocks on the tech-heavy Nasdaq index have soared nearly 42% over that time, outpacing the broader S&P 500 index, which has risen less than 19%.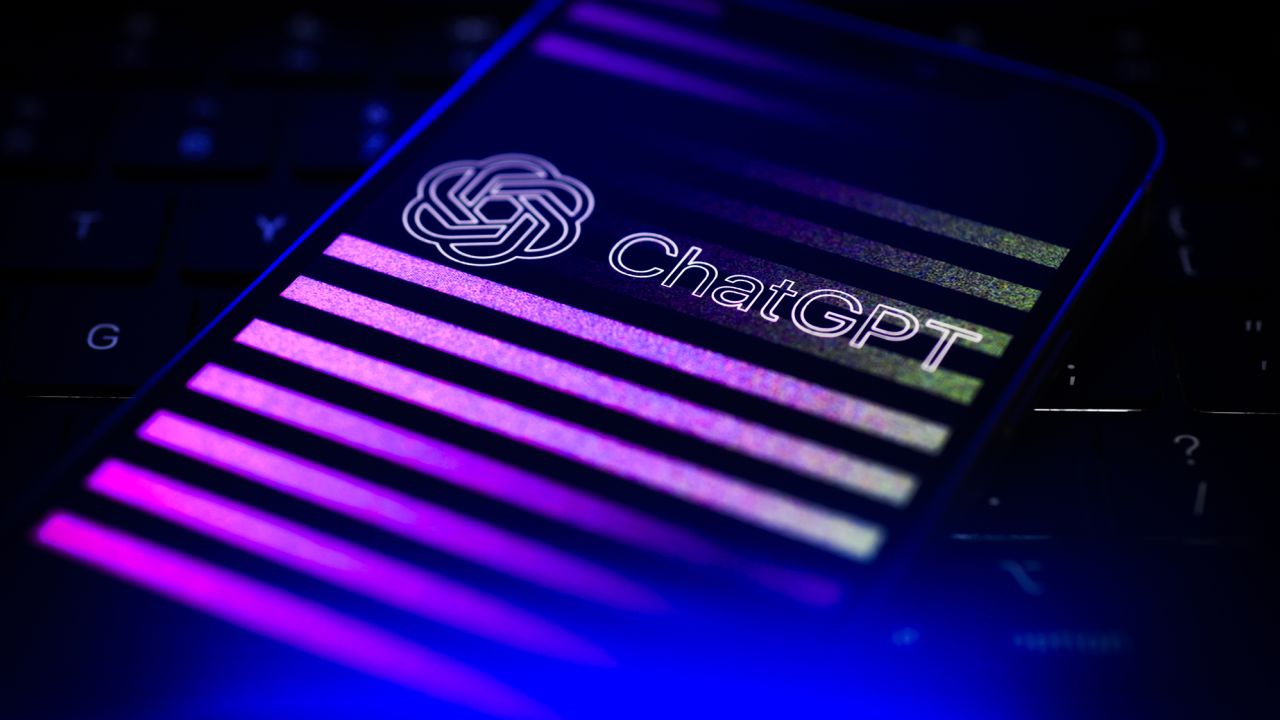 In May, Nvidia, a US maker of the advanced microchips required to power generative AI, became the sixth company in the world to reach a market capitalization of $1 trillion. Its stock has soared by 207% since the start of the year.
But Nvidia's stock has also traded on a price-to-earnings ratio — a measure of whether a share is over- or undervalued — of 237 over the past 12 months. The higher the ratio, the more likely a stock is overvalued. For comparison, companies on the S&P 500 have traded on an average ratio of 24 over the same period.
While Nvidia is profitable, C3.ai, an AI software company whose stock has soared over 240% this year, is not — and is not expected to be, either this year or next.
The situation is strikingly similar to the dot-com bubble, investors told CNN. But, with every bubble, there must come a pop.
As investors funneled money into dot-com companies from late 1998, the Nasdaq's value more than doubled during 1999 alone. But, despite high hopes and huge valuations, most of the startups never generated any revenue or profit, according to Goldman Sachs. Stocks on the Nasdaq nosedived 81% between its peak in March 2000 and late September 2002. The bubble had well and truly popped.
Mike Reynolds, vice president of investment strategy at Glenmede, a US wealth management firm, said the current excitement is "reminiscent of the [90s] tech bubble when a lot of… companies weren't turning earnings yet, but people were getting so upbeat on their prospects that they were willing to bid [their stock price] ever higher."
"We're yet to really see [the AI hype] translate into concrete fundamental results," he added.
It will be "very difficult" for investors to know if they're backing the AI equivalent of the next Amazon

(AMZN) or Google

(GOOGL), Reynolds said. Of the 10 most valuable tech and communications stocks today, only two — Microsoft

(MSFT) and Cisco

(CSCO) — were in the top 10 at the peak of the dot-com bubble in March 2000, according to an analysis by Glenmede.
"It's not always obvious who the long-term winners of innovative disruption are going to be," Reynolds said.
In the late 1990s, he added, a firm could "just put the word 'dot-com' at the end of their company name, and their stock price [would go] up 10% the next day."
Jordan Jacobs, co-founder and managing partner at Radical Ventures, a Toronto-based VC firm specializing in AI, has spotted a similar impulse among tech founders today.
"Buying a 'dot-ai' domain, and claiming to be an AI company… doesn't really make you an AI company," Jacobs told CNN. "As investors, one of our jobs is to figure out who's real and who's not."
Jacobs, who has founded two AI companies in the past 13 years, said he thinks there is a "complete lack of appreciation" for just how valuable the technology will be further down the line.
He predicts AI will be integrated into, or completely replace, every piece of software within the next decade, producing "trillions of dollars of economic value." The technology is also breaking new ground in the field of drug development and climate change modeling, he said.
The release of ChatGPT, combined with Microsoft's blockbuster investment in OpenAI, caused "generalist investors to suddenly wake up" to AI's extraordinary potential. It was also a moment when everyone finally got to touch the technology.
That, he said, felt "a bit like magic."