After almost a year covering European fintech for Sifted, I'm used to being the only woman — or if I'm lucky, one of two to three token women — in the room in most reporting scenarios. 
That's because when it comes to the C-suite in Europe's most valuable tech sector, men still rule the roost. And last year, just 6.5% of all fintech founders in Europe were women.
But despite this year's tricky fundraising environment, a large chunk of the most high-profile fintech funding rounds went to companies with women at the helm. 
Among them were 12 European fintechs with women in the most powerful position of all — CEO — and five with female cofounders. 
They're part of a new wave of female talent that's worked its way up the ranks of Europe's biggest startups and banks to secure some serious VC cheques for their own ideas.

Here are the female-led companies that raised in 2022 that you should get to know. 
2022-funded fintechs with female CEOs
YourJuno
Founded: 2020
HQ: London
2022 raise: $2.2m seed in March
Investors in last round: Led by InReach Ventures, joined by Mustard Seed Maze, RLC, Digital Currency Group and Sie Ventures
Valuation: $9m-13m (Dealroom estimate)
CEO: Margot & Alexia de Broglie
YourJuno is tackling one of the biggest financial problems of our time: the difference in financial literacy between men and women.
Sisters Margot and Alexia de Broglie wanted to do something about the fact that women are still far less likely to invest their money, and about 70% of the users on apps like Robinhood are men.
So they founded YourJuno, a gamified financial education gap that they've dubbed the "Duolingo of finance." Users can access lessons and quizzes on everything from mortgages to debt and personal finance, to ethical investing and crypto.
Starling Bank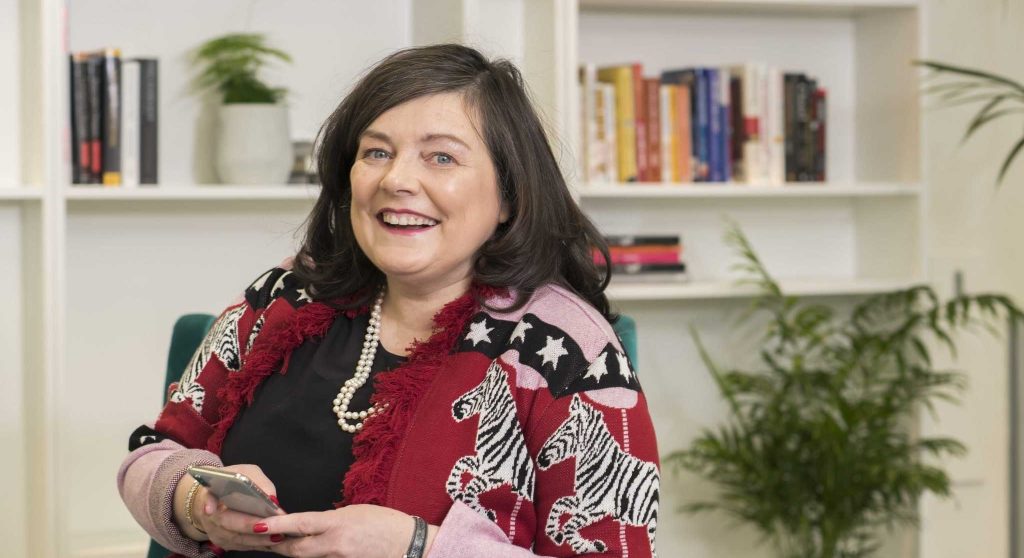 Founded: 2014
HQ: London
2022 raise: £130.5m internal fundraise in April
Investors in last round: All existing investors — including Goldman Sachs, Fidelity, Qatar Investment Authority, Chrysalis Investments, RPMI Railpen, Millennium Management, JTC Group and Jupiter Asset Management.
Valuation: $3.3bn
CEO: Anne Boden
In a year where several of its UK fintech peers have struggled with layoffs and business restructuring, Starling went against the grain and posted its first annual profit — of £32.1m — in July for the year to March 31, 2022. It's a status that CEO Anne Boden has said at multiple tech conferences this year that the neobank retains to date. And it's allowed the fintech to fund its two biggest ambitions: acquiring other lenders and scaling the B2B SaaS side of its business, Engine by Starling, in new markets. 
Boden has a track record of bucking fintech trends, and last week made the bold move of banning all crypto-related withdrawals and pay-ins for Starling customers. 
Tumelo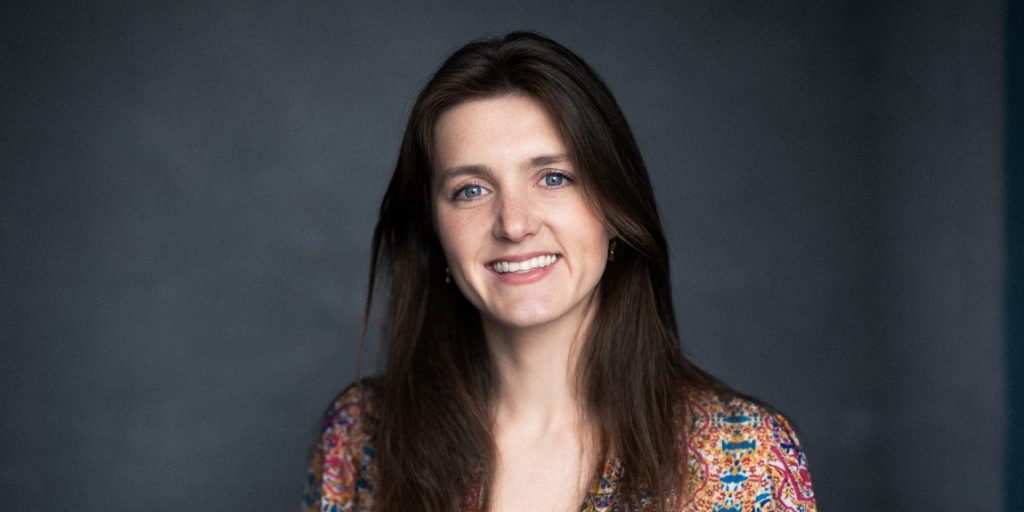 Founded: 2020
HQ: London
2022 raise: $19m Series A in May
Investors in last round: Led by US-based fintech investor Treasury, joined by Fidelity International Strategic Ventures and Legal & General Investment Management, Nucleus Adventure Capital, Lance Uggla, previous CEO of IHS Markit, and Jim Wiandt, founder of ETF.com.
Valuation: $76m-114m (Dealroom estimate)
CEO: Georgia Stewart
Tumelo's three cofounders, who met at Cambridge University, wanted their alma mater's £4bn endowment fund to be a more engaged shareholder. They were inspired by fossil fuel divestment campaigns at Harvard's equivalent, so they then looked beyond their university halls and founded Tumelo, which aims to take shareholder activism to disengaged retail investors whose money is invested in pension funds — and the hedge fund managers who vote on their behalf. Individual shareholders can log in to its platform and let their fund managers know what they want to vote on at the companies they're invested in.
It's partnered with 75 fund managers and 17 investment platforms in the UK including Legal & General (L&G), Fidelity, Aviva, Cushon, Penfold, InvestEngine and Big Exchange.
Simpler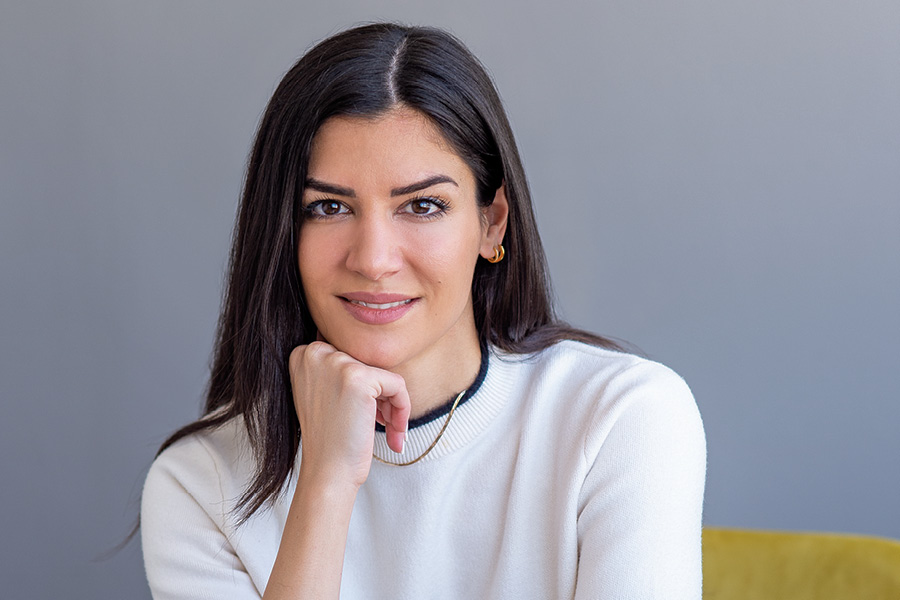 Founded: 2021
HQ: London
2022 raise: €1m pre-seed in February
Investors in last round: VentureFriends and MMC Ventures
Valuation: Unavailable
CEO: Rania Lamprou
Simpler wants to help European consumers do away with the faff of typing in your card or shipping details repeatedly when online shopping. It's a so-called one-click checkout fintech that's coded a Europe-friendly product to help online shoppers pay for their baskets quickly. This space has been slow to innovate thanks to a 20-year Amazon patent, whose monopoly on "one-click" technology only expired in 2017.

Rania Lamprou coded an early version of Simpler's software in Python during lockdown, and brought on two cofounders that she knew at university for the fintech's launch this year. 
Sequence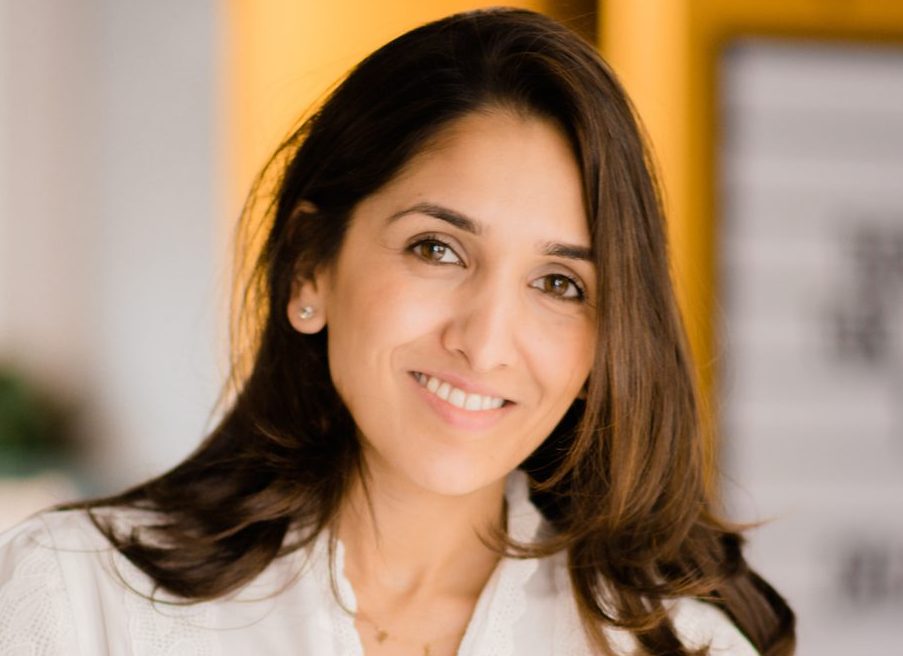 Founded: 2021
HQ: London
2022 raise: $19m seed round in September
Investors in last round: US VC firm Andreessen Horowitz (a16z) led the round, joined by Salesforce Ventures, Firstminute Capital, Crew Capital, Passion Capital and others.
Valuation: $75m
CEO: Riya Grover
One of the most-hyped (and least secret) fintech funding rounds this year, Sequence got exuberant backing from a16z thanks to the number of big fintechs that second-time cofounders Riya Grover and Eamon Jubbawy were already speaking to before launching their product.
Grover, previously cofounder and CEO at food delivery platform Feedr, and Jubbawy, ex-cofounder of digital ID startup Onfido, were already plotting with the founders of unicorns like Plaid, GoCardless, Hopin, UiPath and Monzo before the raise.
What were all these unicorns so keen to get their hands on? The "low-code" modular software API that Sequence has built that allows companies to track billing, payments and revenue data and then offer customers the ability to customise things like pricing based on the usage data they collect. 
Pile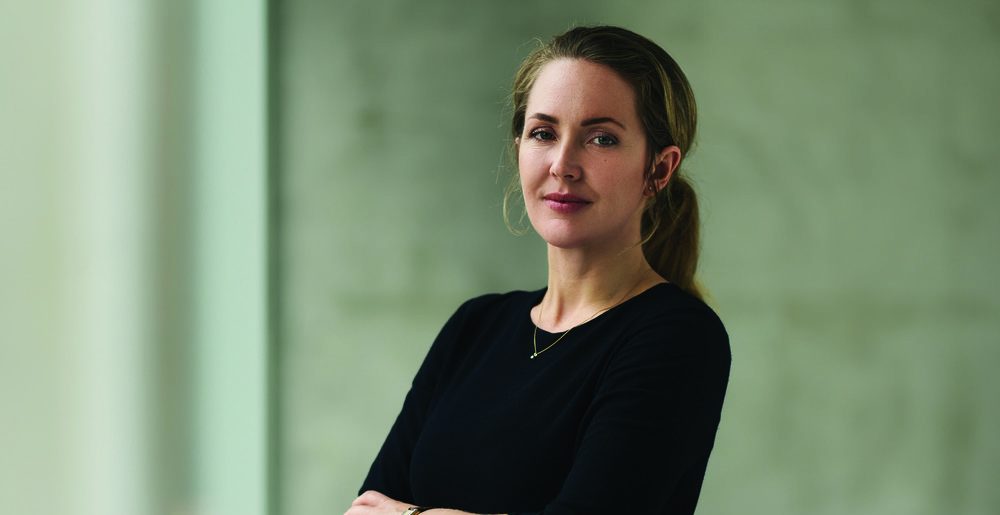 Founded: 2022
HQ: Berlin
2022 raise: €2.8m seed round in  June
Investors in last round: Led by Female Innovators Lab by Barclays and Anthemis, the round has also raised money from Auxxo, fintech investor Ilavska Vuillermoz Capital and a bucketload of angels.
Valuation: $12m-18m (Dealroom estimates)
CEO: Jessica Holzbach
Pile has built a software platform that deals with the complicated aspects of integrating a crypto offering into an existing fintech. If a neobank, for example, wants to launch crypto wallets or a crypto trading platform, Pile provides them with a simple API platform, while handling the legal intricacies associated with smart contracts behind the scenes. 
It's headed up by cofounder and CEO Jessica Holzbach, who cofounded B2B bank Penta and has poached some of her former colleagues for her new venture. 
Solvo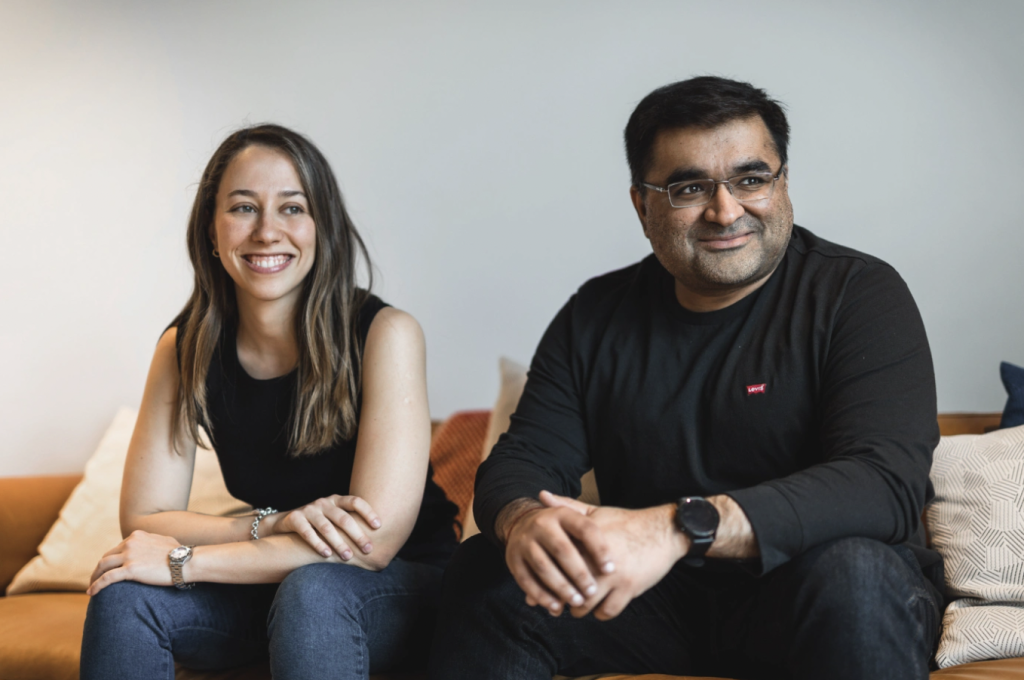 Founded: 2022
HQ: London/Lithuania
2022 raise: $3.5m seed round in September
Investors in last round: Led by Index Ventures and joined by CoinFund and FJ Labs.
Valuation: $14m-21m (Dealroom estimates)
CEO: Ayelen Denovitzer
Solvo cofounders Ayelen Denovitzer and Shailendra Sason are both Revolut alumni, where they got to know each other while working on the neobank's crypto offering.
Denovitzer and Sason cofounded Solvo, a crypto investing app, in January and launched it at the end of September this year. Solvo's main mission is to make investing in crypto easier — and by virtue of educating its users more, less risky. Which sounds like a very good idea given what's been going on in the market recently… 
The app is split into two key features: Vaults, which is a yield-generating product for retail investors that want to invest long-term in "high-quality" crypto coins like Solana and Cardano; and Bundles, which offer customers a diversified portfolio of crypto investments from the metaverse to gaming.
Ledgy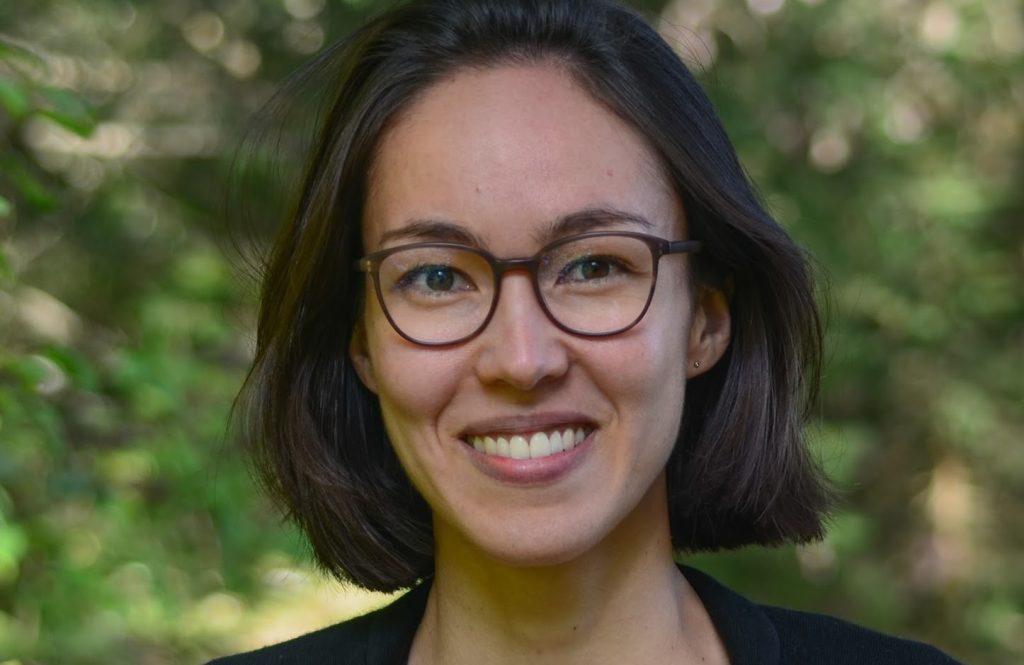 Founded: 2017
HQ: Zurich
2022 raise: $22m Series B in September
Investors in last round: Led by US VC firm New Enterprise Associates, joined by existing  investor Sequoia, and Speedinvest, Btov, Visionaries Club, VI Partners
Valuation: $97m-145m (Dealroom estimates)
CEO: Yoko Spirig
About: Ledgy provides a platform for all shareholders in a company to keep track of ownership. That means founders and investors can log into Ledgy to keep tabs on their cap table (basically a list of who owns how many shares of a company and how much that's worth), and employees can use it to keep up to date on the value of their stake in the company. 
Ledgy's biggest competitor had been London's Capdesk, until it was acquired by its US counterpart Carta in September. 
Spirig says Ledgy's edge is its ability to work across different geographies from the get go, moving with the startups it serves, like wefox, Bitpanda and Scalapay, as they grow. 
Moneyhub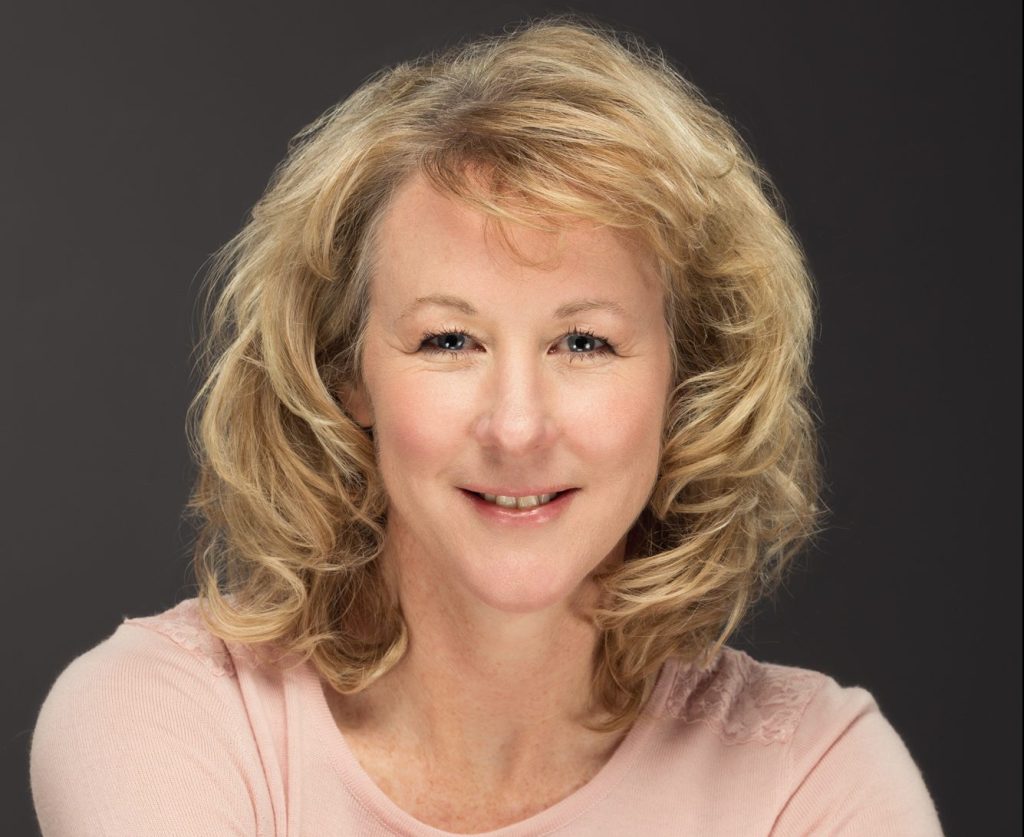 Founded: 2014
HQ: Bristol
2022 raise: £35m in October
Investors in last round: Legal & General and Lloyds Banking Group
Valuation: $185m-277m (Dealroom estimates)
CEO: Samantha Seaton

Launched in 2014, Moneyhub uses open banking to provide financial insights to large enterprises including Aon and Standard Life as well as to retail customers.
Moneyhub has racked up 100 clients including 30 enterprise-sized firms, including KPMG, Samsung, Aon and Vodafone — with a combined 150m end-users across the UK and abroad.
CEO Sam Seaton has previously told Sifted: "Underfunding is without a doubt an issue [for women]. Equally a lack of role models compounds the issue…I'm quite determined to do my bit.
"I've never personally felt at a disadvantage, but you can't ignore the data that tells you you're at a disadvantage."
Pigment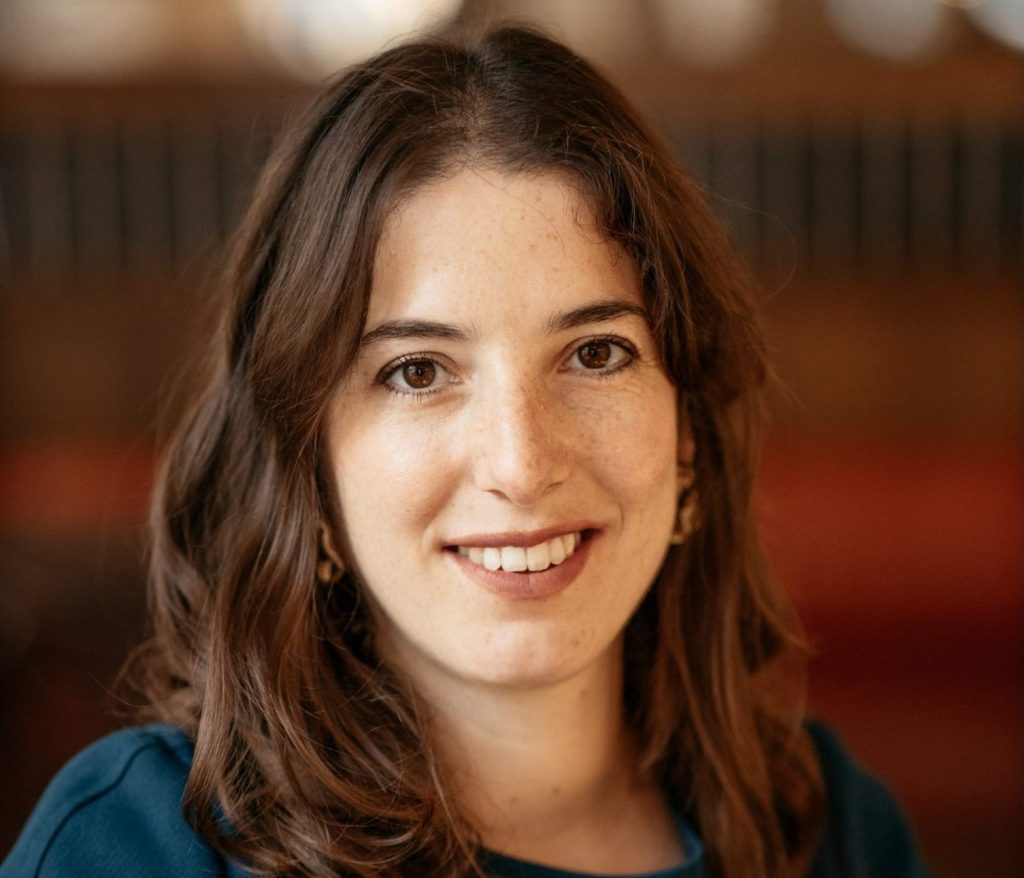 Founded: 2019
HQ: Paris
2022 raise: $65m Series B+ in September 
Investors in last round: Institutional Venture Partners and Meritech Capital Partners
Valuation: $365m
CEO: Eléonore Crespo (co-CEO)
Pigment is a SaaS fintech that helps companies with business forecasting, budget planning and revenue forecasting. The company was founded in Paris 2019, and has raised just shy of $100m to date.
Crespo is a founder that started on the other side. Before founding Pigment, she was an investor at Index Ventures, where she sat on healthtech Alan, expense management platform Spendesk and workplace platform Slite's boards — so you can see where that fintech/SaaS collab idea was born. Prior to that, she spent three years at Google and two at advertiser JCDecaux. 
Near Foundation (NEAR Protocol)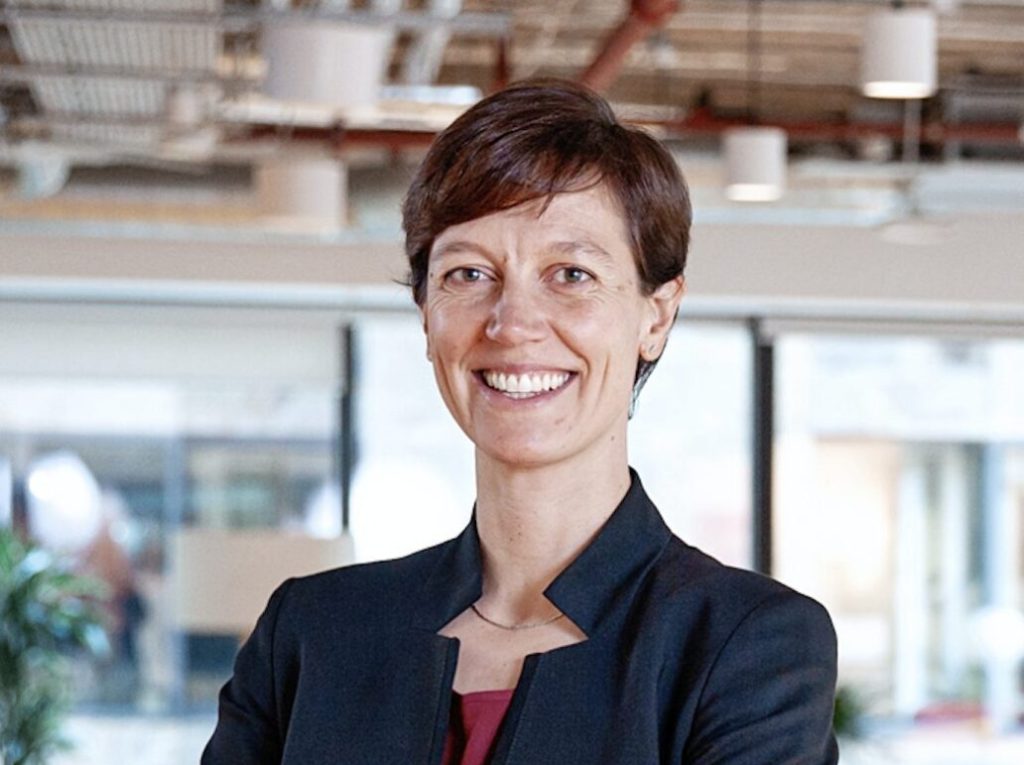 Founded: 2017
HQ: Switzerland
2022 raise: $150m in January  
Investors in last round: Three Arrows Capital led the round, joined by Mechanism Capital, Dragonfly Capital, a16z, Jump, Alameda and Circle Ventures.
Valuation: Unavailable
CEO: Marieke Flament 
Near Foundation is a non-profit platform that was founded to develop and govern the "proof-of-stake" NEAR blockchain protocol. The foundation provides grants to projects for the NEAR protocol, and aims to be a hub for developers working on these projects.
Marieke Flament is another former fintecher now in crypto; she joined Swiss non-profit NEAR foundation as CEO in January, from Natwest's challenger Mettle.
Lilo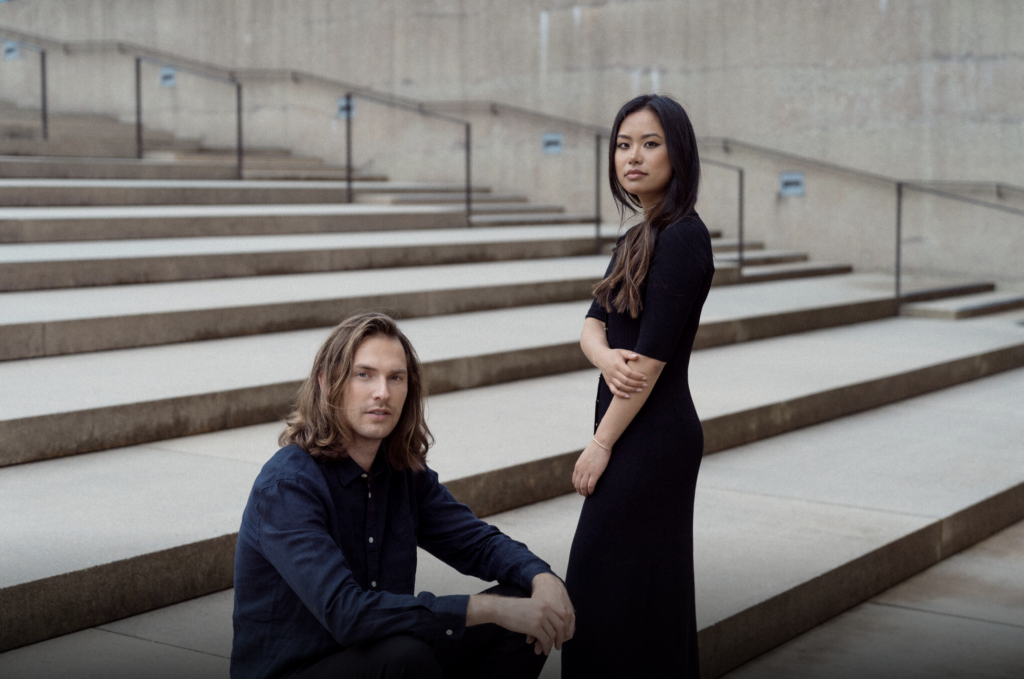 Founded: 2022
HQ: London
2022 raise: €3m pre-seed in July
Investors in last round: Led by 468 Capital, joined by Presight Capital and unnamed angel investors.
Valuation: Unavailable
CEO: Emily Chan
About: Fractional ownership startup Lilo is gearing up to launch the first properties on the platform it's created to offer "invest and experience" assets. 
What does that mean in practice? Think Soho House does timeshares, but with the added bonus of owning a slice of the property. It's targeting millennials with quite a bit of spare cash who might already live across several locations — like European tech workers or wealthy creatives. 
Lilo is building a portfolio of luxurious properties across different locations, mainly focused on European cities where these young professionals may be planning to split their time working remotely. Investors can buy an eighth share of a property to use it for 45 days a year — the typical industry quota used for estimating how much a household uses a second home.
And a shout-out to the regtechs with female CEOs …
Fides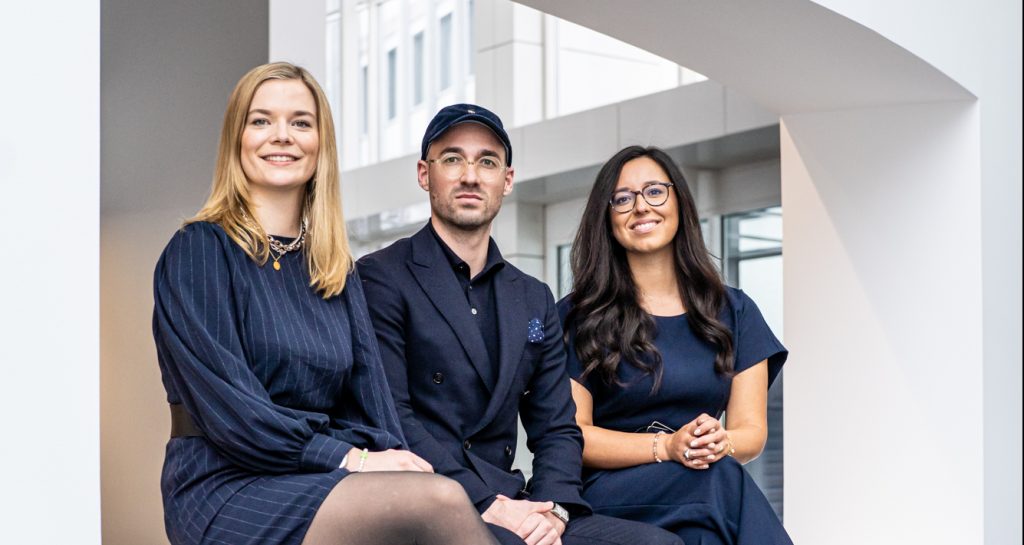 Founded: 2021
HQ: Munich
2022 raise: $4.3m seed in October
Investors in last round: Berlin-based early stage VC fund La Famiglia led the round, and was joined by a bunch of angels.
Valuation: $17m-26m (Dealroom estimates)
CEO: Lisa Gradow
Learn more about Fides here. 
PocketLaw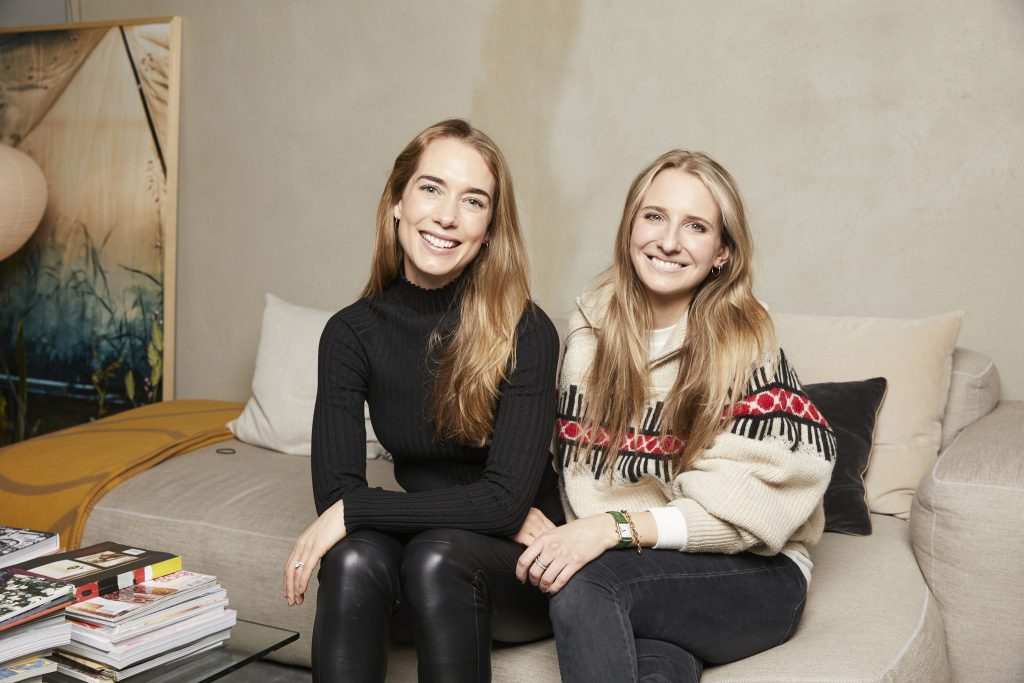 Founded: 2018
HQ: Stockholm
2022 raise: $11m Series A in May 
Investors in last round: Atomico and a bunch of operator angels.
Valuation: $44m-66m (Dealroom estimates)
CEO: Kira Unger
Learn more about PocketLaw here. 
2022-funded fintechs with female cofounders
Yokoy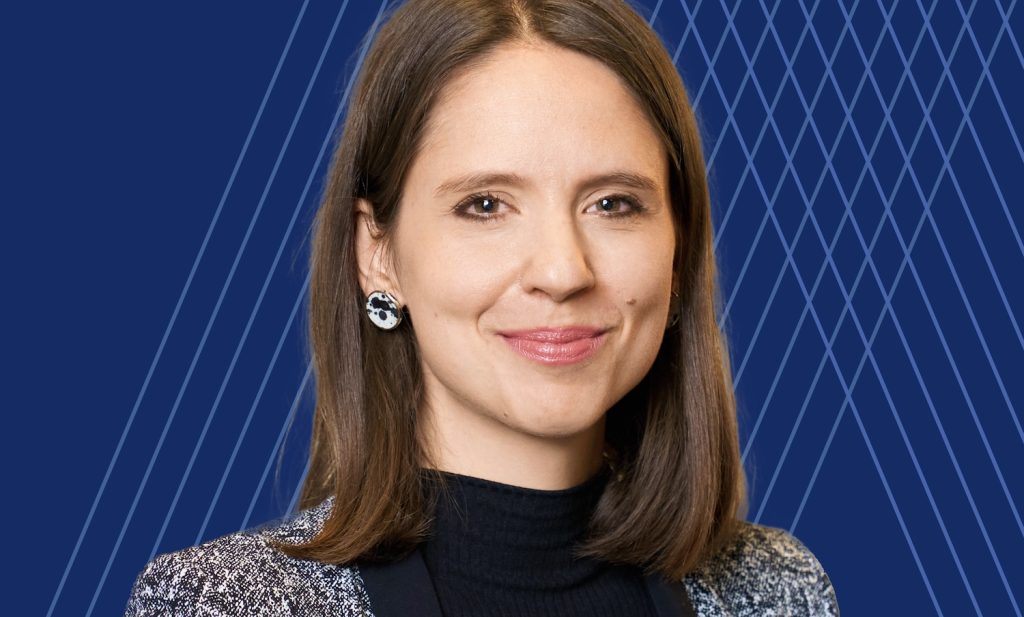 Founded: 2019
HQ: Zurich
2022 raise: $80m Series B in March
Investors in last round: Speedinvest, Sequoia, UNIQA Ventures, Visionaries Club, Zinal Growth
Valuation: $320m-480m (Dealroom estimates)
Cofounder: Melanie Gabriel, CMO
Learn more about Yokoy here. 
GoHenry
Founded: 2012
HQ: London
2022 raise: $55m Series B in October 
Investors in last round: Edison Partners, Revaia and Nexi
Valuation: $220m-330m (Dealroom estimates)
Cofounder: Louise Hill, COO
Learn more about GoHenry here.
Brxs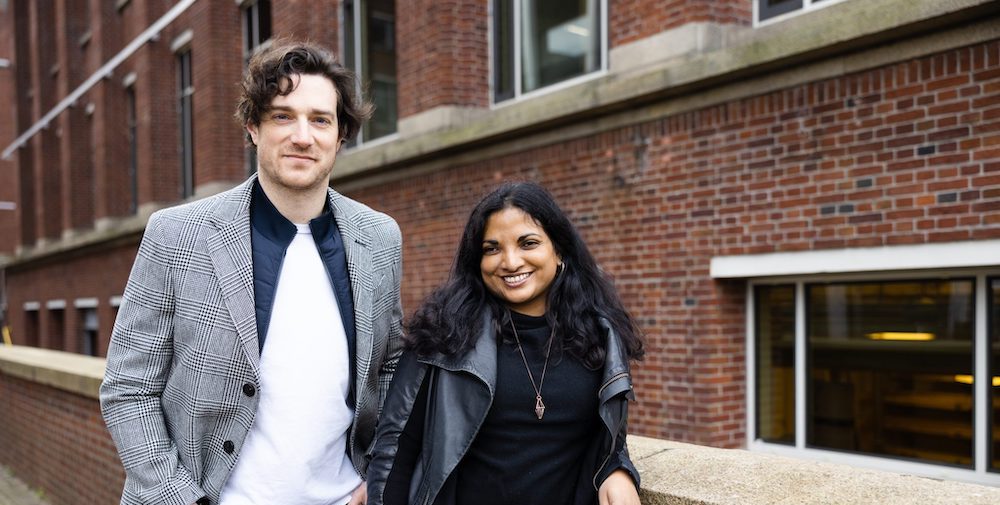 Founded: 2021
HQ: Amsterdam
2022 raise: €3m seed in September
Investors in last round: Axeleo Capital (AXC), Picus Capital
Valuation: $13m-20m (Dealroom estimates)
Cofounder: Amrita Ramsaransing
Learn more about Brxs here. 
Formance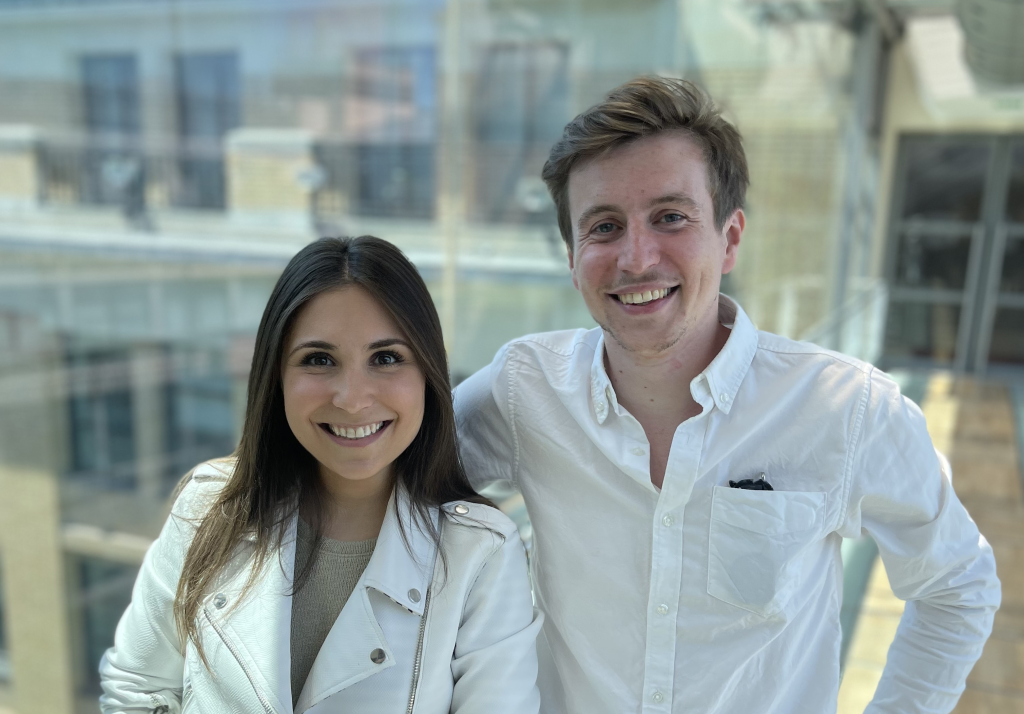 Founded: 2021
HQ: Paris
2022 raise: $3.1m pre-seed in June
Investors in last round: Y Combinator, Hoxton Ventures, Frst
Valuation: $12m-19m (Dealroom estimates)
Cofounder: COO Anne-Sybille Pradelles
Learn more about Formance here.
Lendable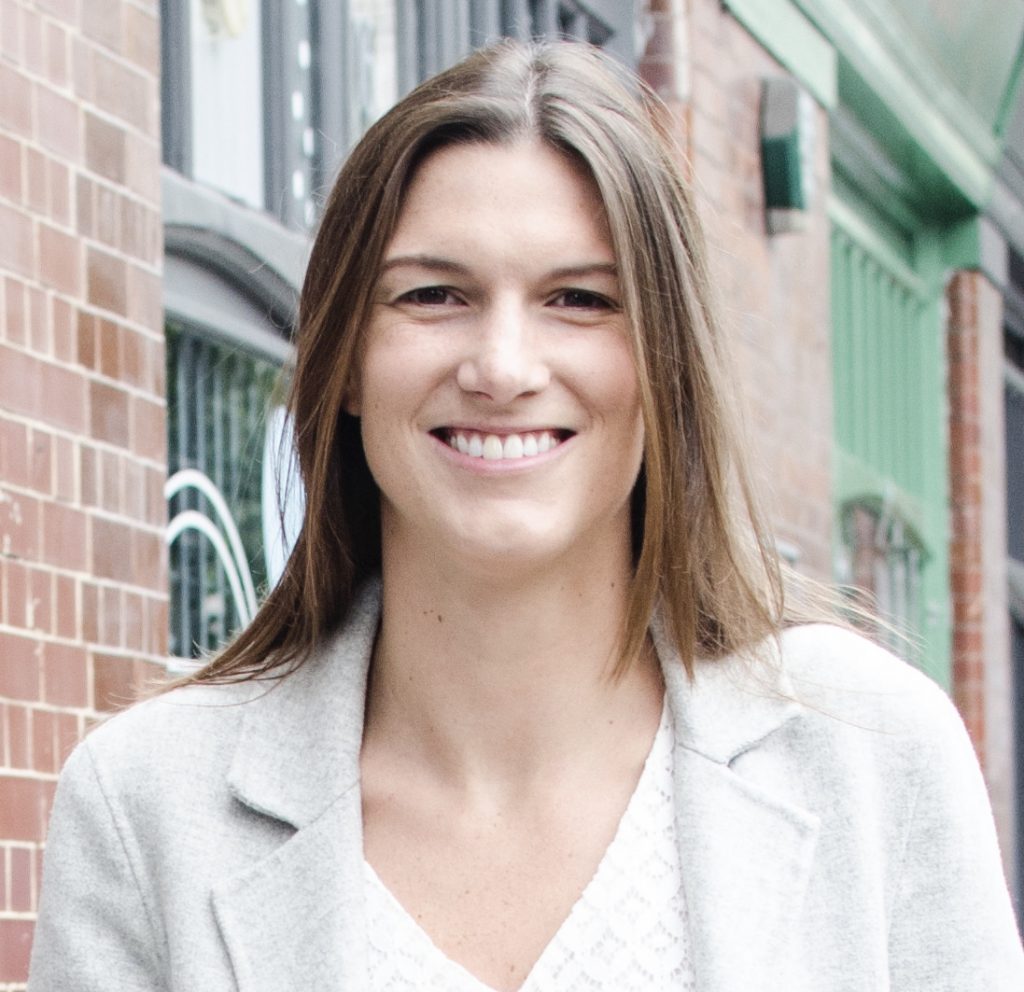 Founded: 2014
HQ: London
2022 raise: £210m in March
Investors in last round: Ontario Teachers' Pension Plan
Valuation: $4.8bn
Cofounder: Victoria van Lennep
Learn more about Lendable here. 
Amy O'Brien is Sifted's fintech reporter. She tweets from @Amy_EOBrien and writes our fintech newsletter — you can sign up here.