Article content
Of all the things a teenager might get caught selling out of a high school locker, Ameen Fadel probably had the most unusual — fattoush salad dressing.
Having already moved from high school hallways to stores across Canada, Fadel's Windsor-based Cedar Valley Selections is set for another major expansion after scoring a $1 million investment on Dragons' Den.
Article content
It's the latest in a string of successes for the salad dressing and pita chip company Fadel started in the kitchen with his mom, Surria.
"I was literally selling it at my locker," said Fadel, 24, whose Dragons' Den episode aired Thursday night. "Teachers would come by, hand me a $5 bill, I'd hand them a bottle of salad dressing. We'd sell it to family and friends. My mom would sell it at work."
Fadel and his mom made their pitch, on the reality show where entrepreneurs try to convince venture capitalists to invest in their businesses, in an episode filmed May 1. But they had to keep quiet until the episode hit the airwaves.
They asked for $250,000 in exchange for five percent of their company. Dragon Arlene Dickinson immediately offered them $1 million for 20 percent.
"Right away, my mom screams," said Fadel. "I'm like, 'oh my God mom, play it cool. We've got to have some kind of poker face.' It was pretty shocking to get that right away. Twenty per cent is a lot of your company. It was something I was taken back by. But we talked about it quickly and decided $1 million can go a very long way, and being in partnership with Arlene would be the ideal scenario."
Article content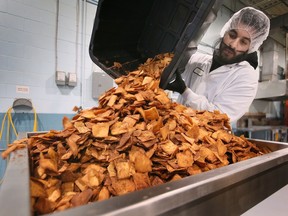 The family company held a watch party Thursday night at Belle River District High School, where it all began.
In 2015, Fadel received a $3,000 business grant through a program called Student Ventures.
"I went home and threw out some ideas with my mom, none of which were very good," said Fadel, who was 16 at the time.
A family friend suggested bottling Surria's fattoush salad dressing. They started in their kitchen with a three-litre blender and a $32 tabletop fryer from Walmart.
"It's all my mom's recipes," said Fadel. "My mom, she never measured. She's a Lebanese mom, so she just kind of threw things together. It took her about six months to come up with a measured recipe and something that would actually be stable in a bottle."
Fadel took the dressing to school. His mom took it to work. People bought it.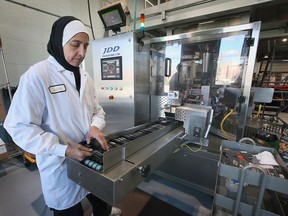 In 2017, they went to their first farmers' market.
"We were handing out pita chips with the fattoush dressing, just as like a little bonus," said Fadel. "People wanted to buy those, too. We said sure, we'll get some packaging done up for this and start selling these as well."
Throughout 2017, they started getting Cedar Valley products into smaller local stores. In 2018, Fadel walked into the Tecumseh Sobeys and asked if they were interested in the dressing. They were.
Article content
"That was the first big store for us," he said. "That started our journey with Sobeys and getting into mass retail. It kind of just snowballed from there."
The company now offers six salad dressings and four flavours of pita chips, which are sold in about 1,300 stores across Canada. The pita chips, initially offered as an afterthought, now account for about 90 per cent of their business.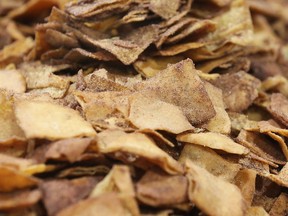 In 2020, they leased a 5,000 square foot manufacturing operation in Oldcastle.
"We had two boxes on the floor," said Fadel. "We were like what are we going to do with all this room? Today we're bursting at the seams."
In January, they'll take over a 10,000 square foot facility in Windsor. The upcoming move is a main reason they tried out for Dragons' Den. Expansion is expensive.
"We see this business becoming really successful and we need to invest in a couple million dollars of equipment to fully automate our line and get new capacity," said Fadel.
Related Stories
Summer Company prepares another group to take business dreams to next level

Students get a look at entrepreneurship through Downtown Accelerator
Article content
With so much on the line, facing the Dragons was a nerve-wracking notion. They practiced the pitch obsessively in the month leading up to filming.
"My dad was playing the Dragon and we'd pitch to him," said Fadel. "He was interrogating us. We just wanted to try to get everything perfect."
When they finally stepped in front of the Dragons, the nerves instantly evaporated.
"Really, it was just talking about our business and we know our business better than anyone, so it flowed pretty well after that," said Fadel. "It was probably the coolest experience of my life so far. I grew up watching the show. Now I'm actually on the show. It's a pretty surreal experience."